Oh hello Autumn, how you've crept up on us! I must admit I do suffer with S.A.D (
seasonal affective disorder
) a little so I find the seasonal change from summer to autumn quite hard for some reason. I generally find it hard to wake up in the mornings (which is very,
very
unusual for me!) and I just feel a bit fed up when it gets dark so early (this is the thing that gets me). Thankfully the current weather, at least where I am, still feels gloriously sunny and as I type this I'm looking out across a clear blue sky. Once I get into Autumn however I do really love it and so I thought I'd use this post as an opportunity to celebrate all the things I am looking forward to about the season ahead. I'd love to know what you all think too!
Autumn Leaves
So of course the ultimate symbol of autumn is the beautiful fall of leaves which line the ground like a beautiful carpet of rich red, yellow and orange tones. It's just stunning to see them fall and I'm surely not the only person who cannot resist stepping on a gloriously crisp leaf. I also just like generally walking through leaves....I'm such a strange girl ;).
Pumpkin Carving
So okay I'll go ahead and say it: I don't really like Halloween. I do, however, love pumpkin carving and have done ever since I was little. Such happy memories pumpkin carving! The other day I stumbled across Disney pumpkin templates, yes
Disney pumpkin templates
which are pure win! I stumbled across the above masterpieces on
Pinterest
(aka my love of life!) and it lead me to this fantastic blog
here
and I can't wait to try them this October.
Autumn Food
I absolutely adore autumnal and fall foods and I'm so excited to eat copious amounts of luscious warm and comforting foods like butternut squash, sweet potato, pumpkin and warming casseroles. Yum, yum,
yum
! This turkey pot pie casserole from
Southern Living
complete with autumnal leaf crust details looks far too good and would be amazing for a little gathering.
Autumnal Scents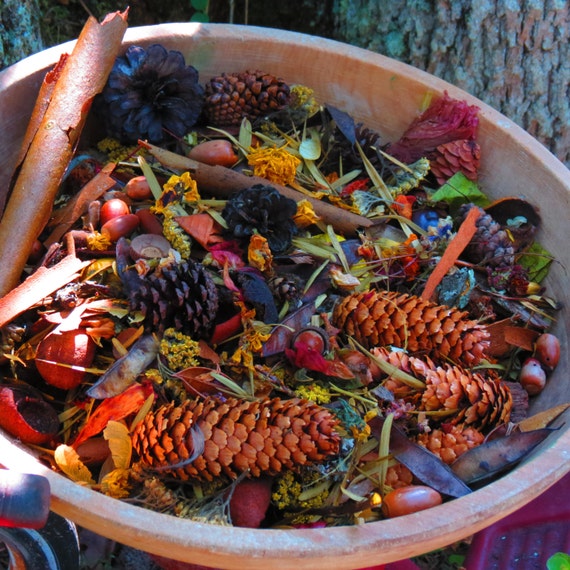 Another truly symbolic element for fall and autumn is the heady mix of spices and fruits which conjure up everything autumnal and so warm and comforting (okay, starting to over use this now!). I naturally want to switch my perfume up to something a little heavier, usually vanilla with deeper woody notes and I love creating pot pourri bowls and placing them around the home as it's more natural than some cheapo artificial room sprays. I adore this one above from Etsy which you can purchase
here
.
Being a Redhead
Okay so this is super, super random but I love being a redhead the most in autumn and winter because my hair colour looks the most red, if that makes sense, and I feel like I blend into my surroundings better! haha. I also like it because in summer I feel like I'm expected to break into the fake tan (no chance!!) but at this time of year no one nags me about my paleness because it suits the time of year! I also like playing up my red hair more in general and I make sure I keep it in tip-top condition with regular deep conditioning and eat hair friendly food.
Autumnal Make Up
Following on from the above really is autumnal make up to compliment an autumnal hair style. I picked a look from Jody from
Monroe Misfit Make Up
because she is my absolute favourite make up artist in the whole world (and not too mention unfairly perfect!) and she rocks lush reds all the time. I've been following Jody's make up on Youtube since oooh, nearly 8 years I do believe, sheesh! In the good ol' days for sure and I am so happy she has a blog now so everyone can see how talented she is. I too love playing around with deeper lip colours, like a deep cherry red, plums and leaving the eyes more bare like Jody's look above. Or, I also love creating smoldering smokey eyes of spiced hot chocolate browns, golds and burgundies and then using a peachy nude or something. I'm also excited to see what make up trends companies bring out but it's going to have to go a long way to beat MAC's
Cult Of Cherry collection
.
Autumnal/Fall Fashion
Finally my friends: autumnal fashion! I love wearing velvet and deep greens, rusts, burgundy shades, you know the drill by now! And of course, tights! I just adore me some cute quirky tights with everything from crazy patterns or statement bright shades. Oh how I love autumn fashion. The above outfit is from a gorgeous little blogger called
Une Maison De La Mode
by a sweet girl called Imogen and she's got an A* from me for this super cute autmnal outfit. Everything is perfect and it's something I look forward to wearing soon.
So, that's what I love about Autumn but how about you? Please leave any comments below about what you love, or maybe make a post yourself and share that with me? Either way, let's share the Autmnal love! Oh and I'm super excited to plan some DIY autumn posts so let me know if you have any requests.
xoxo