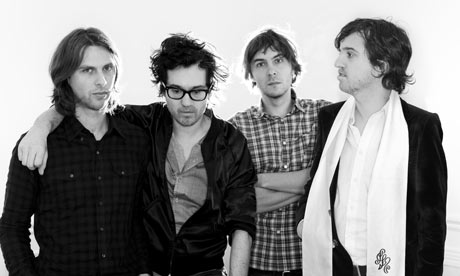 Image Source
Phoenix are now back with their new album 'Bankrupt!' set for release this April and the first single is called 'Entertainment', which is packed full of synth-tastic dance pop….rock, I guess! From start to finish it's almost trance like, with an ebb and flow of low muted bass against this addictive keyboard melody that in places diminishes in speed but just as quickly grabs your attention again against a pounding drum accompaniment.
Now the video, that's kind of a weird one! Like so much music at the moments there's a nod towards Korean culture. The characters all seem to have some sort of connection to each other, but are perhaps from three different places and eras with characters such as a pop singer, an ancient warrior with bow skills, fireworks, an awesome street fight, and much more. It's a little weird in parts, kind of random, but it's certainly different!
For more information on Phoenix check our their official website
here
and their latest album 'Bankrupt!' is released on 22nd April.
Any other Phoenix fans out there?
xoxo