Lately I confessed that this year marks nearly 5 years of blogging for me, and yes okay, first things first, yes I am getting old (ahh!), but in my wise old blogging years I have found one thing absolutely crucial: planning! In fact, planning, frustratingly so is the key to most things in life and is sadly something I have zero of naturally. So, to manage life, my shop and my blog I must plan. I started to use a planner for my shop recently and I must start to do the same this year, but in addition to that I have realised that in order to retain a good blogging regime, I must also start to plan blog posts. I've noticed so many organisation posts already in my Bloglovin', and many of you are also posting about goals for your blog. Well, if this is something you also want to try, then Google is your friend because with a quick search you can find dozens of not only practical, but seriously pretty free planners, yes, free, you heard me right!
It didn't take me long to find a lovely free planner, and I found the above beaut almost instantly. This planner has been created by the ever so talented Erica from Confessions of a Home Schooler and is beautifully organised into each day with the other side leaving room for your stats, ideas and reviews and giveaways, but for me at least the ideas bit is fantastic. I tend to carry around a teeny notepad of ideas for everything which I will continue to do, but I think what I need to do more is plan those ideas onto here, rather than them sitting between pages and ink gathering dust! To get your free copy of the free planner above all you have to do is click here. It's as simple and as easy as that! Getting organised in 2013 is truly one click away.
Alternatively, if you wish to spend a bit more money on something more personalised, the lovely Stephanie from Stephanie Dreams blogged about this gorgeous bespoke blog planner here which is really just the cutest.
I'd love to know if you're planning to become more blog-organised this year. To start you off, have a browse through the above links but just for you, I've also included some more favourites I stumbled across. Do enjoy, and let me know if you will be using any!
Delightful Distractions Blog Planner
More you say? Join me after the cut for tons more cute planners! xo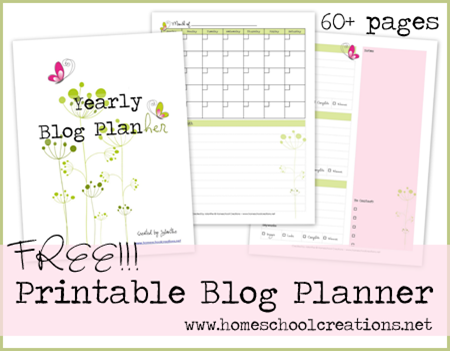 xoxo