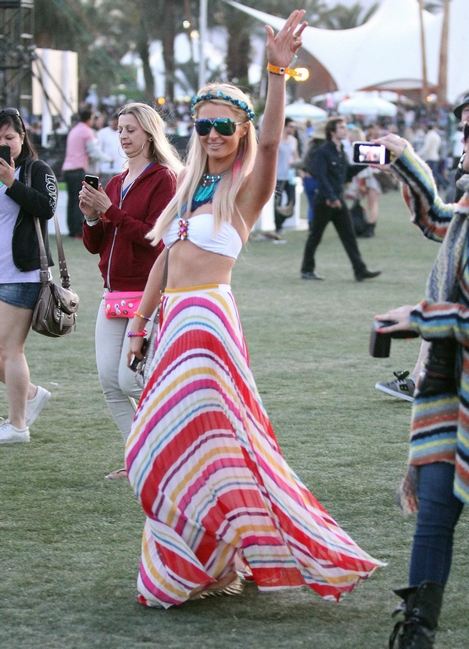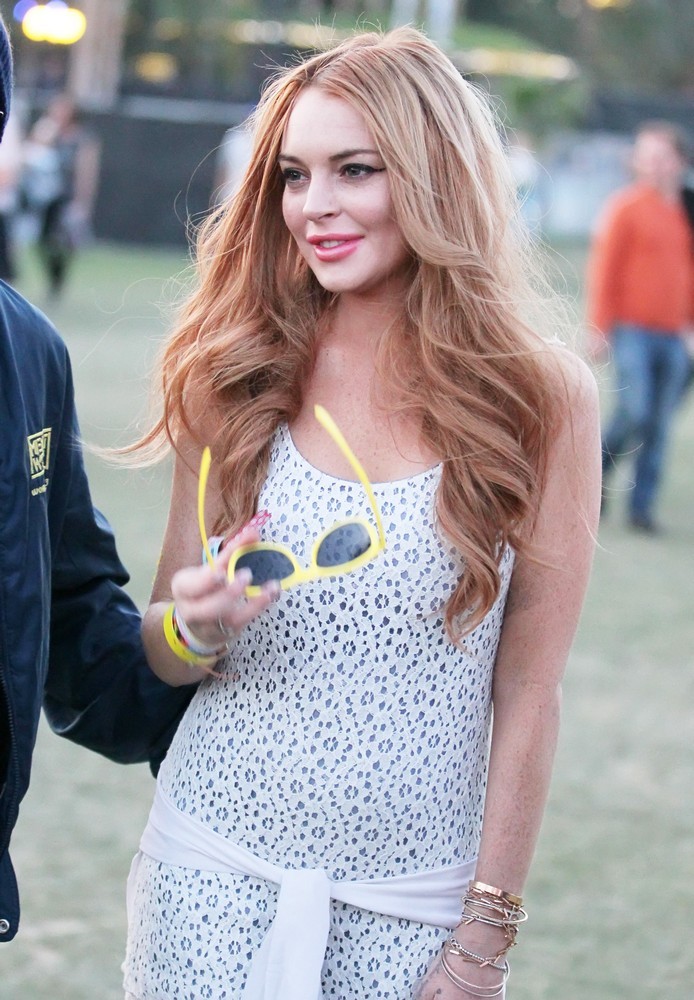 Click on images for source
So this past weekend music's finest, and Hollywood's best dressed, flocked to the sun drenched Californian desert for Coachella; one of America's most loved music and arts festival. Now okay, so it should all be about the music, and I was excited to see M83 as one of the musical acts this year, but come on, I'm all about the fashion deep down! I love festival fashion, and I find it really interesting to see how differently the American and British girls dress. I think overall they dress up a lot more in the US, like there's a lot of thought into the outfits, and so many look like going out kind of outfits. But in a way I kind of like that because I can see how much effort has gone in! However I think I prefer festival fashion over here just because it's a bit more sporadic and relaxed…does that even make sense? I don't know!
I picked out a few of my favourites, and actually so many non-celebrity girls had outfits I preferred but here's my celebrity favourites. First off, the Mulberry party looked incredible, and oh how I would love to bag an invite to
that
. I'm not entirely sure of everyone listed above but the first girl Harley Viera-Newton at the Mulberry BBQ pool party is wearing an adorable cherry bustier and denim short combo that I love. Total pin-up festival perfection. Second photo is Dree Hemingway in a fun D&G carrot print that I think is so fun. Next up is Tali Lennox, and okay it may be a little too white for most, but I adore that dress so much I had to feature it. Then there's gorgeous Florence Welch carrying the flag for us Brits in true Boho-esque style, and she is one of my favourite red heads, so she ticks both boxes! Another Brit girl who nailed it is the lovely Emma Watson. And I keep seeing this bag….did they give them out for free at the party or something? Doesn't sound an impossibility at a Mulberry party I suppose!
So next is everyone's Queen of Kooky Katy Perry. And finally, a floral garland! I loved this dress on her and I adore her indigo locks. Vanessa Hudgen's look is very British to me, and although it's not something I would wear I'm including her because she has fierce headgear, and you know I'm all over that! Then of course, my girl crush Lauren Conrad. I love this girl, and she always oozes style no matter where she is, and Lea Michelle looks cute too, as always!
Now the final two ladies aren't necessary things I like fashion wise, but Paris Hilton bless her heart always seems to dress so OTT for festivals and just things in general, so I think it's kind of sweet that she always takes a theme to the extreme, and I included Lindsay Lohan because she's back to red again and is looking SO much better recently, don't you think? It's good to have you back Lindsay!
Finally my lovelies, THIS is way. too.amazing….
MULBERRY OWL CUSHION!!! Umm I'm sorry, but this is too adorable, I want! Oh and, yes, Lily looks great, but back to the cushion…;).
What do you think of festival fashion in general?
xoxo