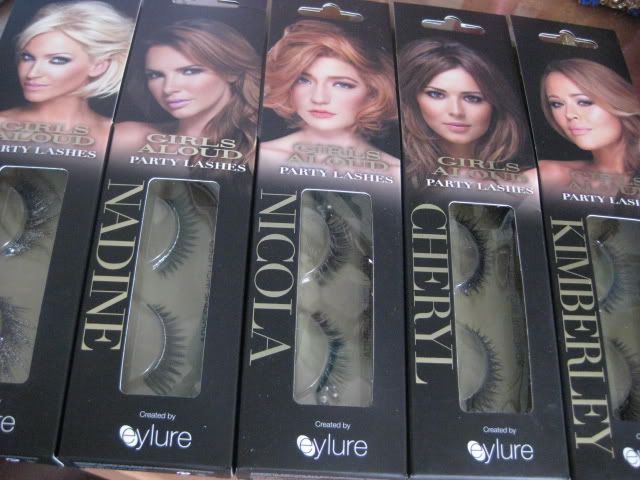 Hello
sweeties! Oh what a bad blogger I've been. I don't honestly know what's wrong with me, it's just been one of those times where I never have a minute to sit down and compose anything. Or 'blog' anything rather. I do hope you can forgive me though, and so today I thought I'd post something I haven't seen anyone else do: The Girls Aloud Eylure Party Lashes! Is anyone a fan of the Girls Aloud Eylure range of lashes? I sure am! But then, I'm addicted to falsh lashes so this is just up my street. If you are an addict like me then you'll probably know that the 'Party Lashes' are their latest addition, but as the band are not really together much these days, I can't imagine they had much to say in the design process, but anyway I love them!
SARAH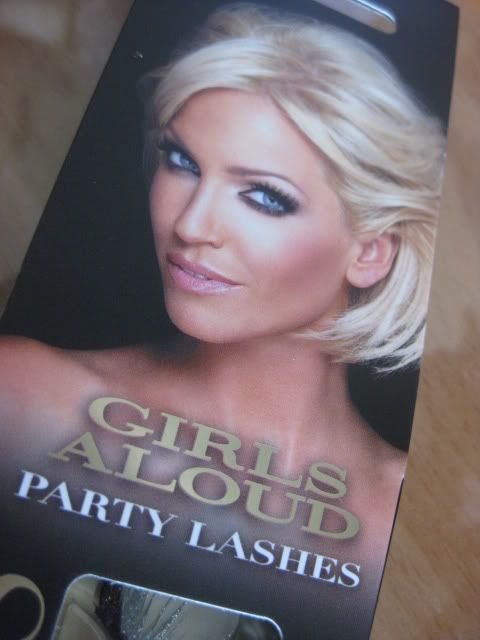 NADINE
Nadine is the Girls Aloud member everyone is talking about at the moment as she sets to release her debut solo single. I think these lashes are so glamorous without being too full on. The silver eye liner falsies look is nothing new, so the addition of some little black diamante crystals is a really nice touch. You could wear these with virtually any outfit, and for those who aren't so confident when it comes to glitter eyeliners, these are fantastic.
NICOLA
KIMBERLEY
CHERYL
So what do you think of these lashes? I have to say I was surprised to see them in the shops as Girls Aloud aren't really doing much together at the moment. I can't say whether they're limited or not as I don't know, but I've seen them in Superdrug, Boots and New Look so I don't think they're going anywhere for a while! Let me know which is your favourite below :) Oh and I'm sorry the photos keep wandering off. I had to upload them to Photobucket as my disk space was full and now because people are looking at them, my Photobucket says I must pay for an upgrade blah, blah, blah, haha. Anyway, I apologise!
xoxo